DJ Voices
Truants 
"Have you ever read Autobiography of Red by Anne Carson?  It's an incredible book. I read it when I was 18, and it still comes back to haunt me. But there's this line in it where she's actually talking about lightning, sort of unrelated, but she says 'blue enough to begin a world of its own'. And that line always really stuck with me. Mostly because of my relationship to depression and everything like that. I always thought of the line, well I used to think of my sadness and people being depressed as like a very world-building thing, sort of a way to begin anew…" Character building? "I mean that's romanticising depression a bit. But yes, in a way, when you fucking hate everything, you know what you don't want. And so you try to make your world a better place, basically. I always felt like my relationship to sadness was not always a bad thing, I had no such illusions about life being great, no rose-tinted glasses. Anyway, the real point to all of this is that the first long-term relief I ever had from near-lifelong depression was when I began to DJ. So for me, the two are inextricably linked. And so, I also bring my relationship to my emotions, obviously, into my DJing, into my music. So yeah, I wanted to call the party Blue Enough."
---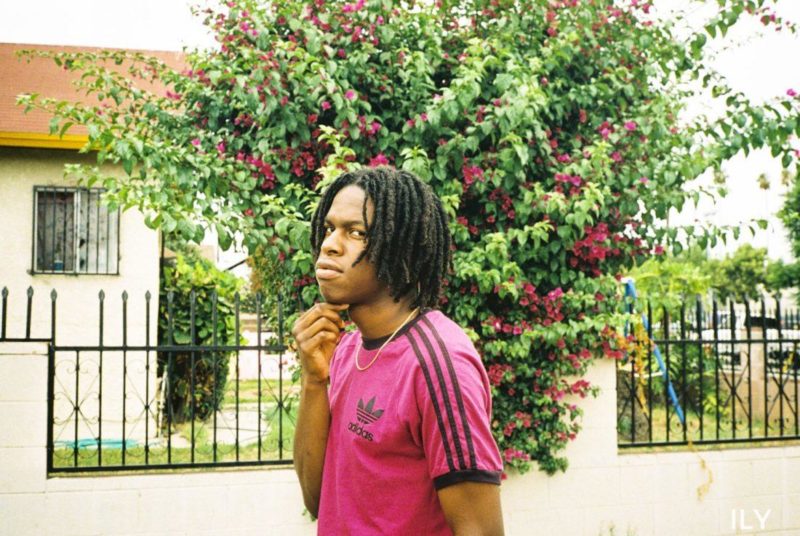 Daniel Caesar
ILK Magazine
'This is the story of a boy who doesn't believe in love. "Your version of love is based off how your parents showed love to you; that's your reference point, your basis," Caesar says. "You have your version, your understanding of it and then you grow up and come in contact with other people and your concept of love is challenged because everyone has a different concept."
---
SO much ugly crying reading this – it's the book I wish I'd written and the book everyone should read.
'In this dazzling debut, Emilie Pine speaks to the business of living as a woman in the 21st century – its extraordinary pain and its extraordinary joy. Courageous, humane and uncompromising, she writes with radical honesty on birth and death, on the grief of infertility, on caring for her alcoholic father, on taboos around female bodies and female pain, on sexual violence and violence against the self. Devastatingly poignant and profoundly wise – and joyful against the odds – Notes to Self offers a portrait not just of its author but of a whole generation.'
---
Peaking Lights: The Story So Far
'The last little bit that might be crucial leading up to now and taking us into the future is how we make the sounds we make. Honestly, most of it has stemmed from being broke — we've learned how to use whatever is at our disposal. There are sounds in every little thing. It's like when it rains and you hear it fall in a pattern, maybe only you can recognize that voice pumping out that liquid rhythm, but it's there; you just gotta find a way to share it with others. We're trying to approach making music without fear. I'm not sure what that means, we might never get there but it's nice to think about. I'm looking forward to not getting shocked when I try and build the next synth.
There's a lot more in this story, but it's not linear, it's a cycle. A bunch of circles rotating at different speeds but still intertwined like the Mayan calendar or how I visually imagine gamelan. Some of it we'll save for the future, some of it we'll never tell, some of it we'll tell so much it will make you wish you never had eyes to read this b.s.
Anyways, I still hate winter.'
---
'I Live my Life in Widening Circles'
Joanna Macy, On Being
'One day, I walked into a bookstore on Adalbertstrasse near the university, and there on a table was this little cloth-bound book in rag paper. It was exquisite. It was Das Stunden-Buch, The Book of Hours.
I picked it up, and the poem that it opened to was the second poem of the first part, "Ich lebe mein Leben in wachsenden Ringen, "I live my life in widening circles" — and that something immediately rearranged in the furniture of my mind. I identified completely with it, and I saw — it was just eight lines in that poem — that it could redefine that I was on a spiritual path, that because I wasn't on the linear road, up the ladder, up Jacob's ladder to get closer to God, that God had been there all the time, and I was orbiting around him, and that it had been happening, actually, for thousands of years.'
---

The Forgotten Women of Bauhaus
Jillian Billard
'These women were not just the plus-ones of great minds, but rather some of the formative artists of the Bauhaus movement themselves. In honor of these long-forgotten artists, we highlighted eight women of the Bauhaus movement whose influence has had lasting effects on contemporary art.'
https://www.artspace.com/magazine/art_101/in_depth/the-other-art-history-the-forgotten-women-of-bauhaus-55526
---

In Pursuit of a Lifelong Creativity
Dorothea Lasky 
'When one is creative they feel a magnetic sense of what they must do. Creativity theorists call this intrinsic motivation. Likely one day biochemists will pinpoint the exact formula that makes us motivated to make new things in order to enhance or de-enhance this drive (if they haven't already), and after they bottle it and give it an exorbitant price, we will give it to children freely like all of the other drugs we push on them, such as iron and Vitamin D.
Many years ago, I became obsessed with the idea of everyday creativity, or "small c" creativity. "Small c" is differentiated from "large C" Creativity as the difference between creativity that only affects a person and creativity that influences a field or domain. Of course, between the two is a whole world of making new things. "Small c" creativity is the idea that any person has creativity within them, and that the experiences of the world make these new leaps come out. But what affects the person affects the world, too, just not always on the same scale. Frankly, the essence of everyday creativity is also the true essence of witchcraft.
This world is cruel and probably always will be. When someone makes you feel not worthy, please remember that you are. You are an artist and it's your job to do the thing that they are scared to do. When they tell you to slow down, to stop buying so many books and art supplies, to stop making things or to make sure every word you say is perfection when they criticize what you are doing with acid frothing in their lungs, remember the sun blasts everything away. Including you. Including them. So you might as well just keep going until you can't do it anymore. '
https://thecreativeindependent.com/people/in-pursuit-of-a-lifelong-creativity/
---
Fictions #30 w/ Gigsta – The Third Wave Special
'The Third Wave, written by Alvin Toffler and published in 1980 was often quoted as an influence by early Techno producers. Some of its political theories and sci-fi predictions are, to a certain extent, still relevant today. This playlist bringing together older and more recent music which resonates with its ideas.'